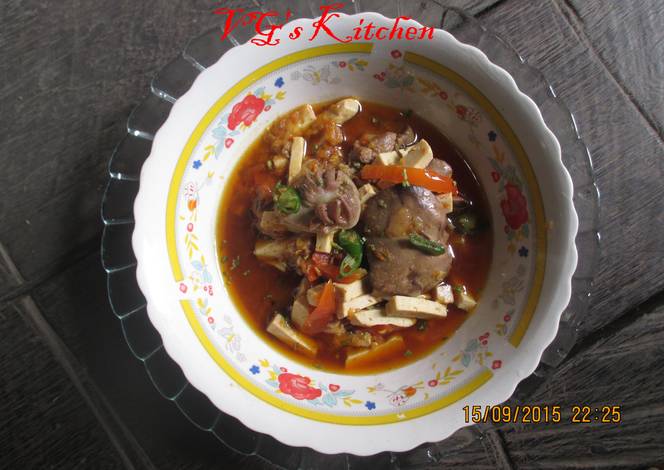 Spicy Marinated Chicken Liver and Gizzards (ATI AMPELA BUMBU PEDAS)
Add Photo

</div>

</div>

</div>
</div>

</div>
</div>

</li>
">

Stir-fry spices until fragrant.

Add the chicken liver and gizzard, cook until cooked (add a little water to aid the cooking process).

Add tofu, tomatoes, green chillies and coriander powder. Cook until chili is wilted.

Shortly before finishing, put sugar and salt. Then stir and simmer briefly.